Studies show that women who marry in their thirties make 22% more money than those who marry in their twenties. And romantic relationships formed in your thirties are similarly healthier, happier and have a better chance of success than relationships formed in your twenties.
But what happens when you've got the career, the pad, the perks, and now what you want is someone to share it with?
How does the modern woman navigate the current dating landscape without having to settle for less-than?
1. Remind Yourself that What You Want is Attainable
When it comes to your career you know how to play the long game. You put in extra hours and reply to emails at midnight with the expectation that all of this dedication will pay off in the future. Yet that same kind of foresight and stamina doesn't always transfer to the dating world. We either get fed up and settle or give up entirely on the prospects of finding love.
So, if you do go the online dating route, be sure to give it time and be realistic about what to expect.
The matching algorithm on Zoosk actually gets better as it learns from your behavior on the site and adapts accordingly. So the more you use the site, the better it understands what you're looking for. Which means the key to all of this might just be a mixture of patience and staying power.
2. Take the Lead
While many high-powered women might be shattering that glass ceiling in their professional lives, a lot still adhere to stereotypical gender roles when it comes to dating.
So instead of waiting for men to initiate, take that power and confidence you feel in the workplace and transfer it over to your love life and boldly make the first move.
The numbers back this one up.
High powered women are 30% more likely to make the first move on a dating site, and data, from dating app The League, reveals that "conversations initiated by women [are] more likely to end with a phone number being exchanged."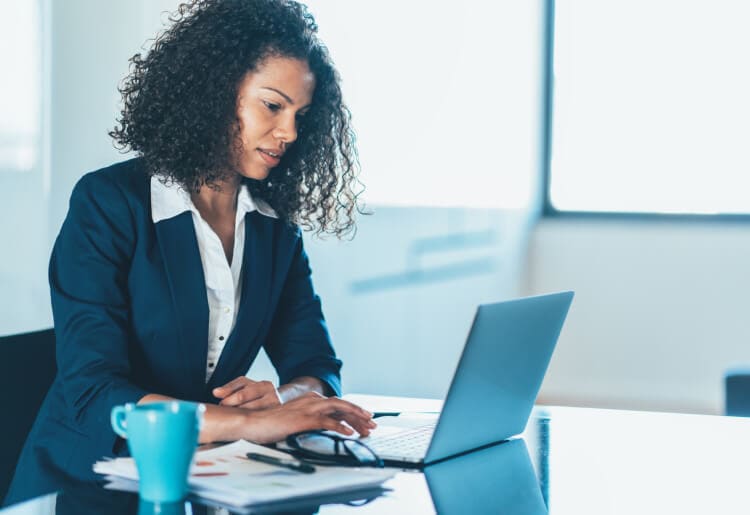 3. Dive into an Educated Dating Pool
There's a definite education gap between men and women, and it's only widening. Current studies show that for every 4 college educated women between 22 and 29 there are only three men with similarly impressive pedigrees.
So, if you want to find someone who can play at your level, you've got to go to where the educated singles are.
A good place to start might be meetups and networking events, but even in a big city these can be few and far between.
Which is why heading to a dating site could be a smart option - and there are some real stand-outs for the career-focused.
On Elite Singles, 80% of members are university grads. The site is geared towards busy professionals (usually aged 30-55) who are looking for something serious but don't have a ton of time to invest in online dating. So instead of having to browse through thousands of profiles of guys who turn out to be duds, with Elite Singles, you can start the whole process from an elevated field.
So what are you waiting for? Make 2017 the year you really do have it all. And if you're looking to give online dating a try but aren't sure where to start, check out our reviews of the best dating sites of 2017.