But, have faith! Good men are out there - you just need to know how to spot them.
The obvious first step in finding a good man online is to head to a dating site that emphasizes connections and love over casual hookups and lust.
OurTime, is a great option for anyone who isn't a fan of swipe-heavy dating sites. Their Behavioral Matchmaking gets to know your habits - likes and dislikes - and offers matches accordingly.
It's designed to gauge your own personality, and what you're looking for, and then match you with someone you'd mesh well with.
Another great option - AcademicSingles - is aimed at career-driven daters who are too busy to spend hours swiping through profiles. The site employs personality pairing to match singles - based on a questionnaire that's completed upon signup.
It helps you cut through the crowd and head straight to the people you're most compatible with.
If you're already on a good dating site, start by mining his profile for a few telling details.
1. Keeping it Positive is Usually a Good Sign
If a guy mentions all of the things he hates about people or relationships or just life in general - "Not looking for anyone with baggage" or "Swipe right if you think the Kardashians are ruining America" - take it as a red flag. And, hey, you might agree with his opinions. But in general, you're better off with someone whose profile is filled with positive thoughts, and not everything he hates about his commute to work.
2. Look Out for the Guy Who's Been Hurt and Lets You Know It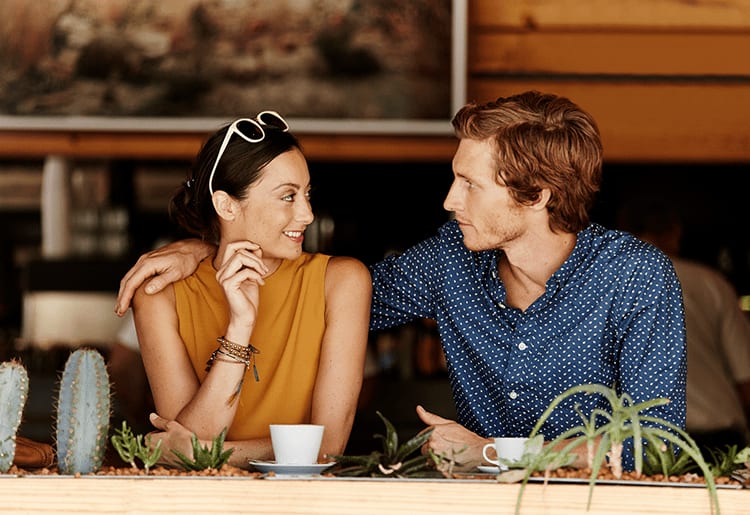 A man who is serious about making a relationship work will not divulge the gory details of his painful breakup early on - and definitely not on his dating profile. Take it as a telling hint that he's still not over a broken heart, or, worse, skeptical about the idea of love in general.
In general, avoid anyone who is comfortable lashing out at the entire female population because of a bad past experience.
So if he mentions on his profile a crazy ex, or anything about how women claim they want a good man but reject every good man they meet - stay away.
3. Big No to the Guy Who's Trying too Hard to Impress with his Photos
Beware the guy whose dating profile is littered with photos of him flexing in front of a mirror, showing off excessive wealth or any other signs that he's a bit too into himself.
And now, on to the messages...
4. He's Got More Than Just "Hey"
Yes, online dating is a numbers game. But be wary of the guy who sends the copy/paste generic first message. He's most likely sending it to thirty other women, and is waiting for whoever bites first.
Save your energy for the guy who really wants to get to know you.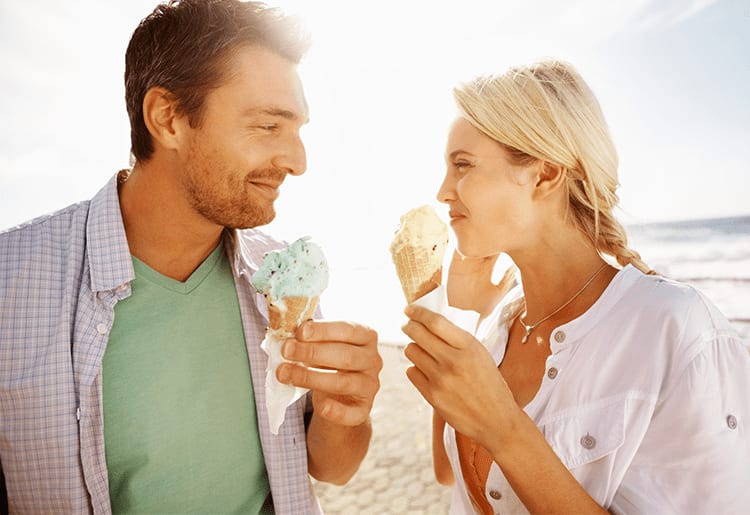 5. He Takes the Time to Respond
When a guy opens up through chat - tells you about himself, doesn't take too long to answer back, and is thoughtful in his responses - it's a sign that he's invested in the getting to know each other phase of online dating.
And it's in this phase where you can best distinguish between the, "I want something real" keepers and the "I'm bored on a Tuesday night" duds.
6. He Asks You Questions
If he does the above, and also asks you questions (and doesn't just ramble on and on about himself) it's another good sign that he's also invested in getting to know you.
Good men do exist. Romance, chivalry and respect are not forgotten art forms. So if your search for a decent man has hit a bit of a snag, don't give up. There's someone out there for you.
And if you're looking for the best dating site, give OurTime a try. It just might be the key to making online dating work for you.
And if you're looking for the best dating site, give OurTime a try. It just might be the key to making online dating work for you.